 We love partnering with parents to shape the way students view church.
Wanna know more?
Where does my student go and what can they expect?
On Sunday mornings at 9:15 and 11:00 a.m. your student can join a group of their peers, amazing leaders, and the student team in the APEX on our Main Campus. We'll have age and gender specific small groups for everyone, all while our main worship service is happening. On Wednesday Nights our middle school students meet from 6:15 to 7:30 p.m. in the APEX. Our high school students meet at our North Campus from 6:30-7:45 p.m.
Your student can expect to be greeted with a smile and a first-time welcome gift. Then they'll head into service specifically designed with them in mind. They can expect to hear about upcoming announcements, worship with an incredible band, and hear an intentional message from the Middle and High School Ministers. After service, middle schoolers will head into small groups where loving leaders help students break-down the message and apply it to their lives.
If your student is looking for the next step of deeper connection with their peers, Home Groups throughout the week are the place to be! Email [email protected] to know more about High School, and email [email protected] to find out more about Middle School Home Groups.
What will my student be learning?
Our goal is to teach truth. So whether we're in a series about leadership, breaking down a book of the Bible, or talking through how to be a good friend – you can trust that your student will always hear Biblical messages based on reflecting the purpose and personality of Jesus.
How can I encourage my student to come?
We understand that church can feel intimidating, especially when it feels like you don't know anyone yet. Just like when a new school year starts, the best way to walk alongside your students is to encourage them to attend. The more they get involved, the more involved they'll want to be – like most things, it becomes easier with time!
Sunday Mornings
Every Sunday at 9:15 and 11:00 a.m. we'll have Sunday programming for your 6th through 12th grader in the APEX, our Student Space. This time includes engaging teaching and intentional small group time.
Wednesday Nights
Our Middle School specific program, Midweek, takes place on Wednesdays from 6:15 to 7:30 p.m. Our goal is to create an environment for your middle schooler to feel connected with their friends and small group leaders, all while learning about the purpose and personality of Jesus. We want to help shape the way middle schoolers view church.
This is a High School specific time from 6:30 to 7:30 p.m. at North Campus. We believe in creating a space where students belong so that we can earn the right to speak into what they believe.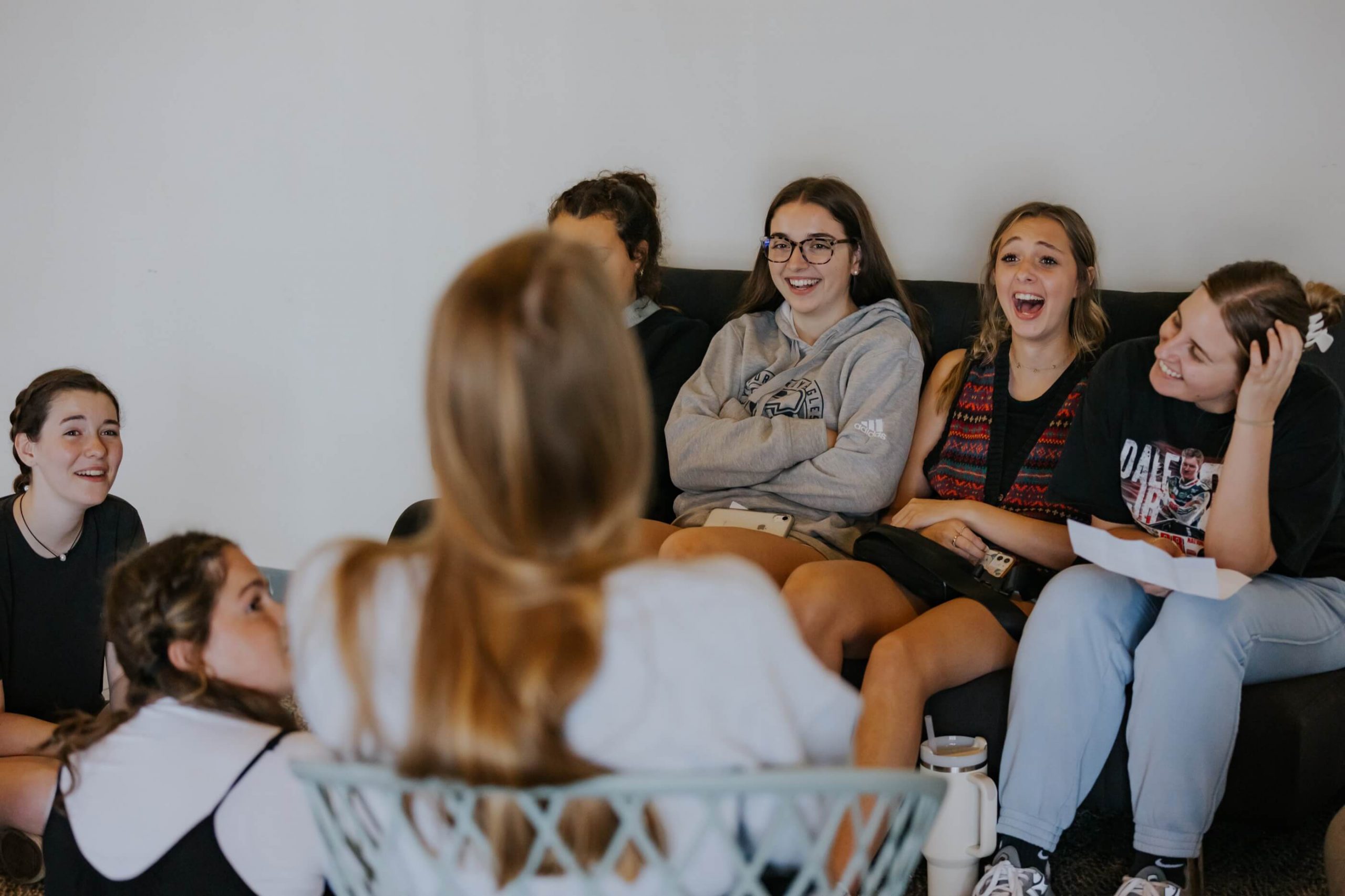 Student Home Groups
Home Groups are designed for your 6th-12th grader to engage in fellowship and discipleship within their specific communities all throughout the city Knoxville. For dates and locations please email [email protected].