FOCUS Ministries
FOCUS serves our community by empowering women to break the generational cycles of addiction and incarceration so they can walk in the true freedom of Christ.
PO Box 27274,
Knoxville, TN 37927
(865) 694-3837
https://focustn.org
Hope Resource Center
Hope Resource Center's mission is to empower healthy choices for life by providing compassionate, holistic reproductive healthcare, cost-free.
2700 Painter Ave.
Knoxville, TN 37919
(865) 525-4673
https://knoxvillehope.com
KARM
Knoxville Area Rescue Mission seeks to rescue the poor and needy of the Knox area by providing recovery services in Jesus' name.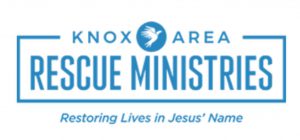 865-673-6540
[email protected]
https://karm.org
MVBC
Montgomery Village Baptist Center exists to share Jesus with the South Knoxville community by meeting physical needs and hosting after-school programs – all as a way to make Jesus known.
4601 Joe Lewis Rd.
Knoxville, TN 37920
865.577.6244
https://www.kcab.org/montgomery-village-baptist-center
Raising a Voice
Raising a Voice was created to end human trafficking through gospel-centered community transformation and global outreach.
P.O. Box 3544
Knoxville, TN 37927
[email protected]
https://www.raisingavoice.org
Renew Clinic
Renew Clinic is on mission to glorify God by supporting the holistic restoration of individuals affected by substance abuse.
1601 Western Ave. Suite 101
Knoxville, TN 37921
865-224-8020
https://www.renewknoxville.com
Street Hope
Street Hope works to eliminate the sexual exploitation and trafficking of children in Tennessee and provide safe environments to foster hope and healing through Jesus Christ.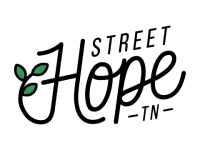 PO BOX 1170
Powell, TN 37849
865-233-6780
[email protected]
https://www.streethopetn.org
Tennessee Kids Belong
Tennessee Kids Belong is part of the America's Kids Belong family. America's Kids Belong equips communities to dramatically improve the experiences and outcomes of kids in foster care so they can find and thrive in safe, loving families, supported by Foster Friendly communities, where they belong.
[email protected]
https://americaskidsbelong.org/states/tn/
TKA
The King's Academy is guided by faith, family, and future. TKA unapologetically seeks to develop the gifts and talents that the Lord has provided in each student. Their goal, as an institution, is to prepare students for the future that the Lord has prepared for them.
202 Smothers Rd.
Seymour, TN 37865
(877) EST-1880
[email protected]
https://www.thekingsacademy.net
Thrive
Thrive connects caring adults with at-risk youth through gospel-centered relationships. We partner with communities to pursue spiritual, emotional, academic, and physical wholeness.
P.O. Box 51611
Knoxville, TN 37950
865.544.5881
https://thrivelonsdale.com
NAMB
The North American Mission Board's goal is to reach people. Whether it's across the street or across the continent, they want to help hurting people with the hope of the gospel.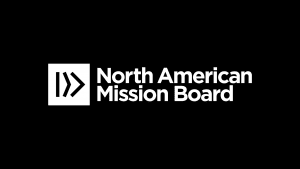 4200 North Point Pkwy. Alpharetta, GA 30022.
(800) 634-2462
[email protected]
https://www.namb.net/
Harbor City Church
Harbor City Church is pastored by Jason Tallent, in Winthrop, MA. Their desire is to move people towards Jesus in everything they do.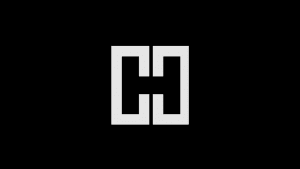 214 Winthrop St. Winthrop, MA 02152.
(501) 249-5224
[email protected]
https://www.harborcitychurch.net/
Milestone Church Natick
Milestone Church Natick is committed to doing whatever it takes to help more people know and follow Jesus.
217 W Central St. Suite 6, Natick, MA 01760.
(508) 233-3350
[email protected]
milestonejourney.org
King's Hill Church
King's Hill Church exists to guide generations to follow God with bold faith.
P.O. Box 200487 Boston, MA 02120.
kingshillboston.com
Rezarec Church
Rezarec Church's mission is to remind everyone that because of the resurrection of Christ, He can redeem anyone. They exist to remind people that they were made in the image of God.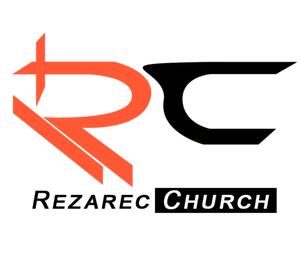 30 Calvin St Brockton, MA. 02301.
(508) 857-2677
[email protected]
rezarecchurch.org
Grace City Church
Grace City exists to glorify God by serving as a catalyst for a movement of healthy churches in the city.
15698 Boston, MA 02115.
(857) 880-2031
[email protected]
gracecityboston.com
COAH Church Brighton
City on a Hill Church Brighton is dedicated to displaying and declaring the Gospel in every area of life.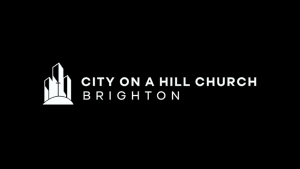 133 Walnut St. Brookline, MA 02445.
(617) 903-7753
coahbrighton.org
Life Community Church
Life Community Church's mission is to Glorify God by leading people to follow Jess in all of life. Their desire is to be a community that's on mission with Jesus to see life restored in their communities.
158 Washington St. Quincy, MA 02169.
(617) 249-4889
[email protected]
lifecommunitynow.org
Church 8025
Church 8025's goal is for their people to reach all people to be fully devoted followers of Jesus.
[email protected]
church8025.com
Connection Church Longmont
Connection Church is a place for all people to DISCOVER and FOLLOW Jesus and to SHARE the Gospel with our world.

(817) 807-6064
[email protected]
cclongmont.com
The Oaks Church
The Oaks Church exist to help you enjoy Jesus & to live for the joy of others.
4625 E Iowa Ave. Denver, CO 80220.
(423) 863-3392
[email protected]
theoakschurch.net
Iceland Project
Loftstofan Baptist Church exists to grow upward, inward, and outward.
P.O. Box 622 Dumfries, VA 22026.
loftstofan.church
International Mission Board
The IMB's goal is to make Jesus known among the nations.
3806 Monument Ave. Richmond, VA 23230.
(804) 353-0151
[email protected]
imb.org
Hearts of Christ
Hearts of Christ Children's Ministry was created to support children locally and globally through sponsorship programs and gifting integral items for education including: school supplies, tuition, uniforms, daily needs, and more.
(423) 312-4466
P.O. Box 1738 Morristown, TN 37816.
[email protected]
heartsofchrist.org
Families On Mission International
Families on Mission's goal is to help mobilize families by organizing, facilitating, & leading shared mission experiences.
P.O. Box 20746 Knoxville, TN 37940
familiesonmissionintl.org
Athletes in Action
AIA help athletes experience the hope and purpose that comes from following Jesus and equipping them to use their platform to be part of God's mission in the world to make disciples of all nations.
Calvary Road Ministries
CRM goal is to empower Gospel movements among least reached people.
4100 Fulton Rd. Corryton, TN 37721.
(704) 524-9453
calvaryroadministries.org
Najoom
Najoom produces creative and contextual digital media to reach and disciple a generation of Arabs asking questions of faith on the internet.