Missions
Our mission is to shape the way a city views church. We do this by reflecting the purpose and personality of Jesus inside the church and how we live every day outside of it. We believe that sharing Jesus is vital because people live forever. If you're ready to jump in, just complete this form to get more information about our upcoming projects, or contact missions@sevierheights.org.
2023
Kenya // Men's Camping Evangelism
Belize // "The Walk" Construction Project
For Our City // Knoxville, TN
Ft. Collins, CO (Overland Church) // Construction Project
 Longmont, CO (Connection Church) // Outreach and Block Party
Thornton, CO (Church 8025) // Kids Camp
Winthrop, MA (Harbor City Church) // Soccer Camp
Reykjavik, Iceland (Loftstofan Church) // ESL Kids Camp
South Dakota // Lakota Tribe Kids Camp
Elk Valley // Community Day
Quincy, MA (Life Community Church) // Mobilize Family Project
For Our City // Knoxville, TN
Evarts, KY // Back to School
August 4-12 or August 4-17
Tanzania // Men's Camping Evangelism
Boston, MA (King's Hill Church) // "Big Move" Boston
Denver, CO (The Oaks Church & SEND Relief Ministry Center) // Compassion Ministries Project
Elk Valley // Christmas
For Our City at Christmas // Knoxville, TN
Evarts, KY // Christmas
2024
Kenya // Men's Camping Evangelism
Thailand // Medical Missions
FOCUS Ministries
FOCUS serves our community by empowering women to break the generational cycles of addiction and incarceration so they can walk in the true freedom of Christ.
Hope Resource Center
Hope Resource Center's mission is to empower healthy choices for life by providing compassionate, holistic reproductive healthcare, cost-free.
Knoxville Area Rescue Mission
KARM seeks to rescue the poor and needy of the Knox area by providing recovery services in Jesus' name.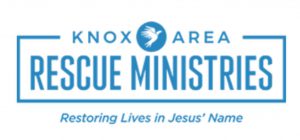 Raising a Voice
Raising a Voice was created to end human trafficking through gospel-centered community transformation and global outreach.
Renew Clinic
Renew Clinic is on mission to glorify God by supporting the holistic restoration of individuals affected by substance abuse.
The Restoration House
The Restoration House walks alongside low-income single-parent families, helping them break harmful cycles and regain hope and a future through supportive transitional housing, ally teams, family advocacy, and youth development.
Street Hope
Street Hope works to eliminate the sexual exploitation and trafficking of children in Tennessee and provide safe environments to foster hope and healing through Jesus Christ.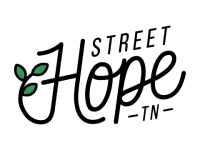 Tennessee Kids Belong
Tennessee Kids Belong is part of the America's Kids Belong family. America's Kids Belong equips communities to dramatically improve the experiences and outcomes of kids in foster care so they can find and thrive in safe, loving families, supported by Foster Friendly communities, where they belong.
americaskidsbelong.org/states/tn/
Thrive
Thrive connects caring adults with at-risk youth through gospel-centered relationships. We partner with communities to pursue spiritual, emotional, academic, and physical wholeness.
Church 8025
Church 8025's goal is for their people to reach all people to be fully devoted followers of Jesus.
City on a Hill Church Brighton
COAH Brighton is dedicated to displaying and declaring the Gospel in every area of life.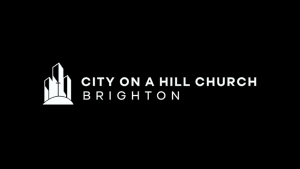 Connection Church Longmont
Connection Church is a place for all people to DISCOVER and FOLLOW Jesus and to SHARE the Gospel with our world.

Grace City Church
Grace City exists to glorify God by serving as a catalyst for a movement of healthy churches in the city.
Harbor City Church
Harbor City Church is pastored by Jason Tallent, in Winthrop, MA. Their desire is to move people towards Jesus in everything they do.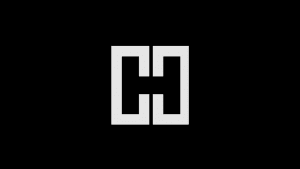 International Mission Board
The IMB's goal is to make Jesus known among the nations.
King's Hill Church
King's Hill Church exists to guide generations to follow God with bold faith.
Life Community Church
Life Community Church's mission is to Glorify God by leading people to follow Jess in all of life. Their desire is to be a community that's on mission with Jesus to see life restored in their communities.
Loftstofan Church
Loftstofan Church exists to grow upward, inward, and outward.
Milestone Church Natick
Milestone Church Natick is committed to doing whatever it takes to help more people know and follow Jesus.
Najoom
Najoom produces creative and contextual digital media to reach and disciple a generation of Arabs asking questions of faith on the internet.
North American Mission Board
NAMB's goal is to reach people. Whether it's across the street or across the continent, they want to help hurting people with the hope of the gospel.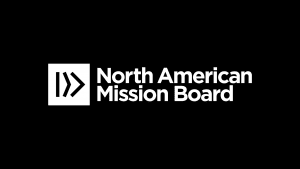 The Oaks Church
The Oaks Church exist to help you enjoy Jesus & to live for the joy of others.
Overland Church
Overland in Fort Collins, Colorado exists to glorify God by proclaiming Jesus in order to make disciples who serve and multiply in their community and spread the gospel to all nations.
Rezarec Church
Rezarec Church's mission is to remind everyone that because of the resurrection of Christ, He can redeem anyone. They exist to remind people that they were made in the image of God.